Other Brands
A lovely bag named after a small but historic place in France. Ponthieu is located in Northern France and it's where the kings of France and England have fought in the past. Ponthieu has now merged to become part of the Picardy Province. So carrying this beautiful lady's bag is like holding a piece of France's history.
Introducing the Louis Vuitton Ponthieu Bag for the Fall Winter 2017 Collection. Let's talk about the design, shall we?
The Design
The Ponthieu Bag is a functional and comfortable handbag that can become anyone's everyday bag. Made from supple Monogram Empreinte, which is a luxurious cowhide. If you look closer, the Monogram is implemented very lightly on the leather; it's flaunting but not screaming.
The leather makes this bag soft and supple. It does hold shape, but the top drops a bit down and it creates a 'V' shape. Furthermore, note the hoop detailing on the handles and the signature zip pulls, they are essential parts of the whole design.
The long handles make it easy to drop your shoulder, but it also comes with a long shoulder strap that can be removed anytime you want. Now let's cover the spacious interior.
The Interior
Open the bag with the double-zip closure system, the interior provides an ample space. This is also why we think the Ponthieu Bag can become your favorite daily companion. Inside you will find one large compartment to store all your necessities and more. It also comes with an internal flat pocket.
The Sizes And Prices
There are two sizes available; the MM and PM size.
Louis Vuitton Ponthieu PM Bag
Size: 13.7' x 9.8' 5.3' (L x H x W) inches/35 x 28 x 13.5 (L x H x W) cm
Prices: $2550 USD, $3200 CAD, $20900 HKD, $3350 AUD, ¥298080 JPY, ¥19500 CNY
Louis Vuitton Ponthieu MM Bag
Size: 15.3' x 11' x 5.7' (L x H x W) inches/39 x 28 x 14.5 (L x H x W) cm
Prices: $2820 USD, $3550 CAD
Other Styles And Colors
Other Brands
The Chanel Smooth Chevron Clutch with Chain is introduced for the Fall Winter 2017 Collection Act 2. The design of part quilting and part smooth leather reminds me of the Small Gabrielle Bag or the Gabrielle Clutch with Chain. You see, exterior of the Gabrielle Bag is also made in smooth leather, but only the bottom part. This new mini bag is crafted in smooth leather on the top part.
The Design
I love unique and seasonal bag that looks timeless, because not many people will be carrying it. The Smooth Chevron Clutch With Chain is one of such handbag.
Built in metallic for the shiny effect, the sheepskin leather is impeccable and durable. The bottom part of the bag is crafted in chevron quilting for the classic look and the top is made in smooth leather for the modern touch.
It comes with the signature woven chain strap and in the center it features the smooth CC logo. The metallic shade in combination with the silver hardware are the perfect pair as it creates a balanced flaunting effect.
The Clutch with Chain is not a new bag; we've seen the same bag in full diamond quilting or full chevron quilting style. There is even a Boy edition, however the mix of chevron quilting and smooth leather is new.
The Interior
This small-sized bag is ideal for the evening or at days when you don't feel like dragging an oversized handbag. It opens with a top zipper and inside you can find the main compartment to store your mini essentials.
The Sizes And Prices
The style code is A70118 and it measures 3.9' x 7,5' x 1.6' inches, priced at €1450 euro, $2360 SGD, 7290 MYR, $1475 USD, £1310 GBP, $12100 HKD via Chanel boutiques.
The Clutch With Chain And The WOC
We've seen a lot of Clutch with Chain these days and there are even signature designs like the Classic Quilted and the Boy edition. The function of the Clutch With Chain is very similar to the WOC, so we've created a special post to compare these two. Read more via here.
More Images
Other Brands
Doutzen Kroes lands the September 21st, 2017 cover of The Edit from Net-a-Porter. Photographed by Sebastian Kim, the blonde beauty wears a Calvin Klein blazer, knitted sleeves, skirt and sandals. For the accompanying spread, Doutzen embraces fashion forward looks from the fall collections. Stylist Tracy Taylor dresses the leggy beauty in designs from the likes of Prada, Saint Laurent and Marc Jacobs.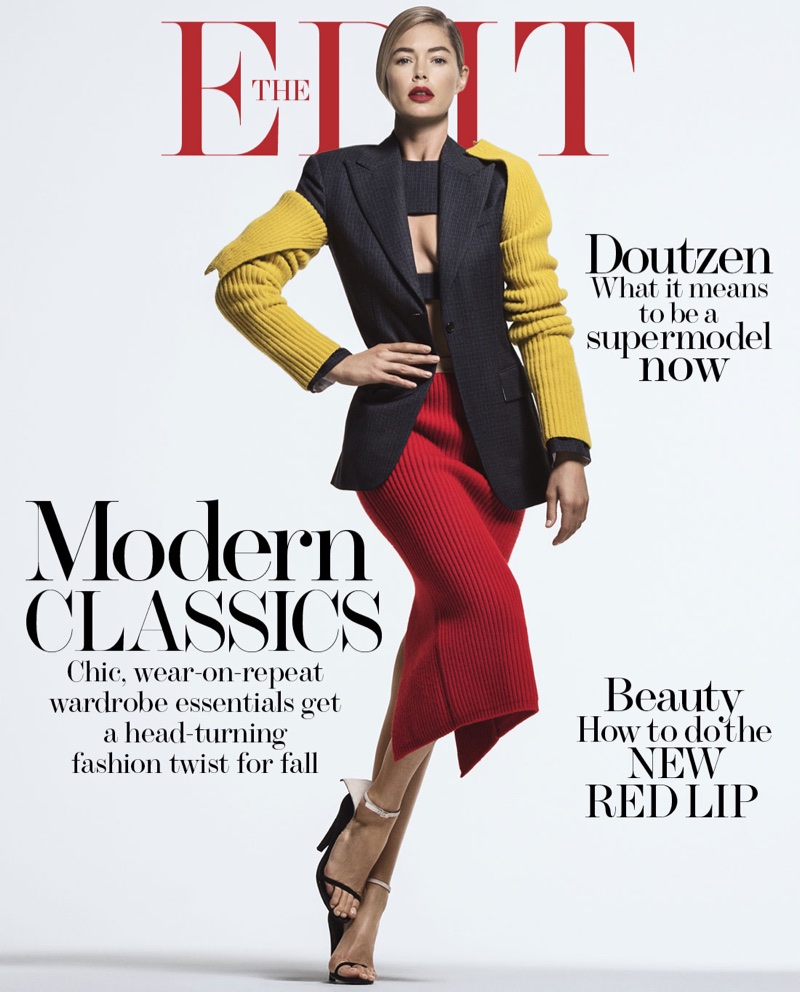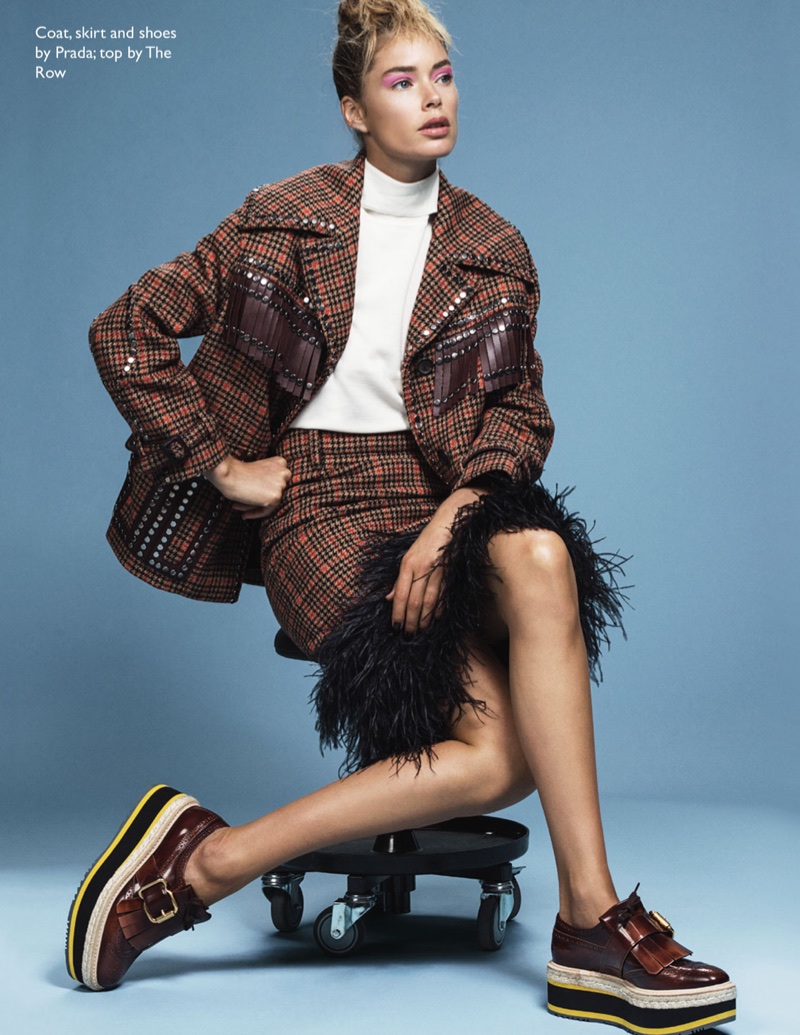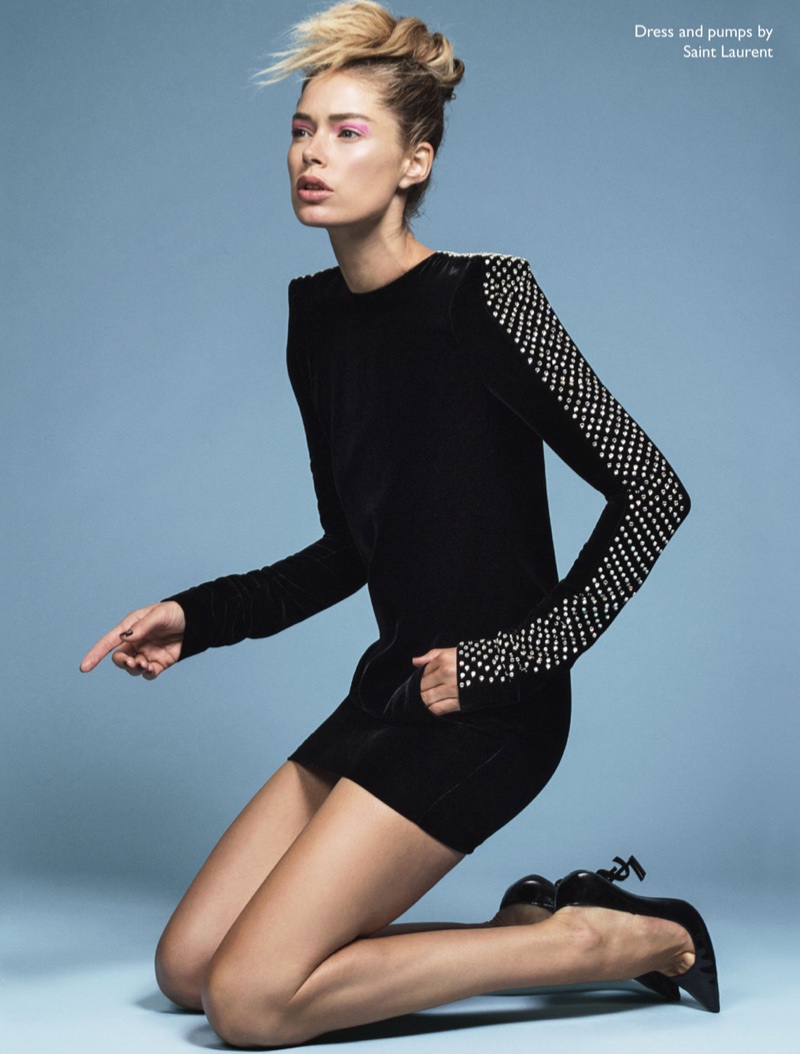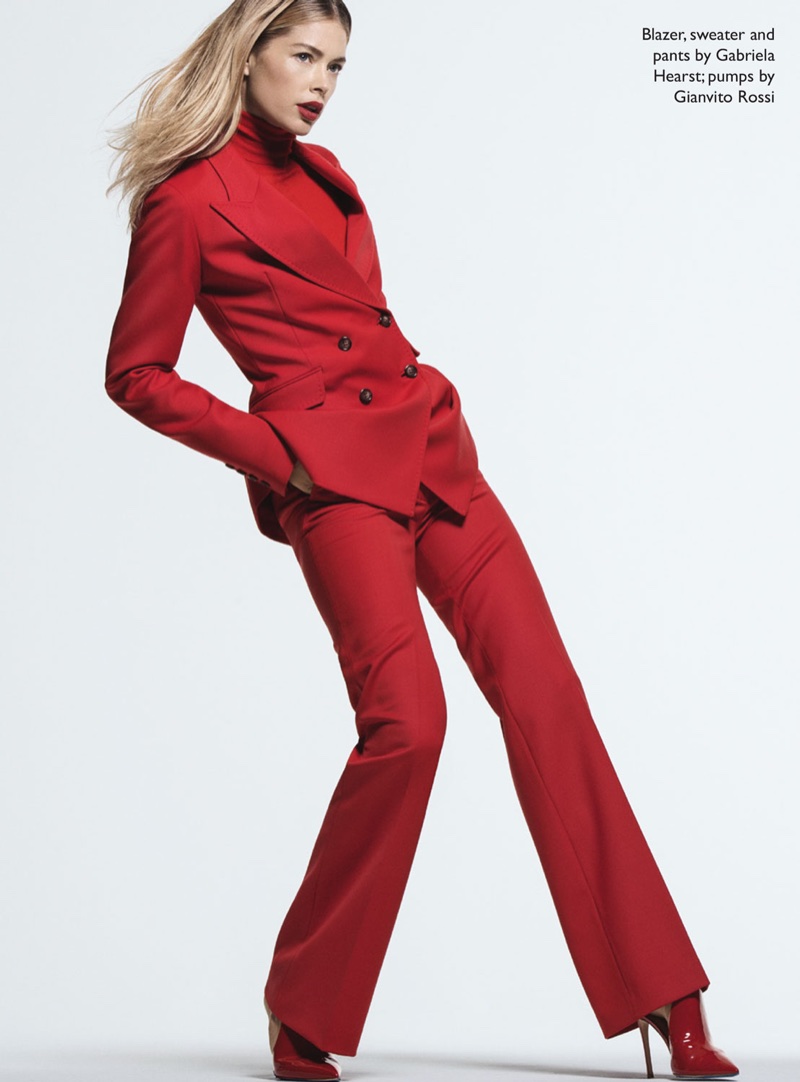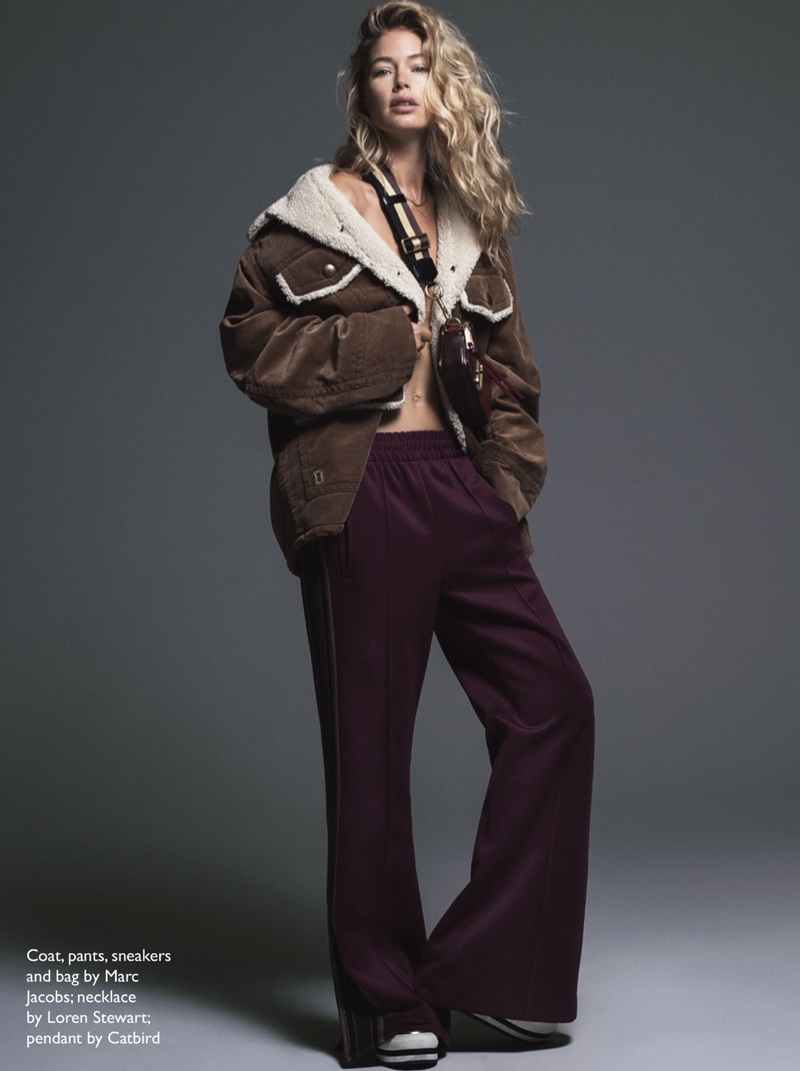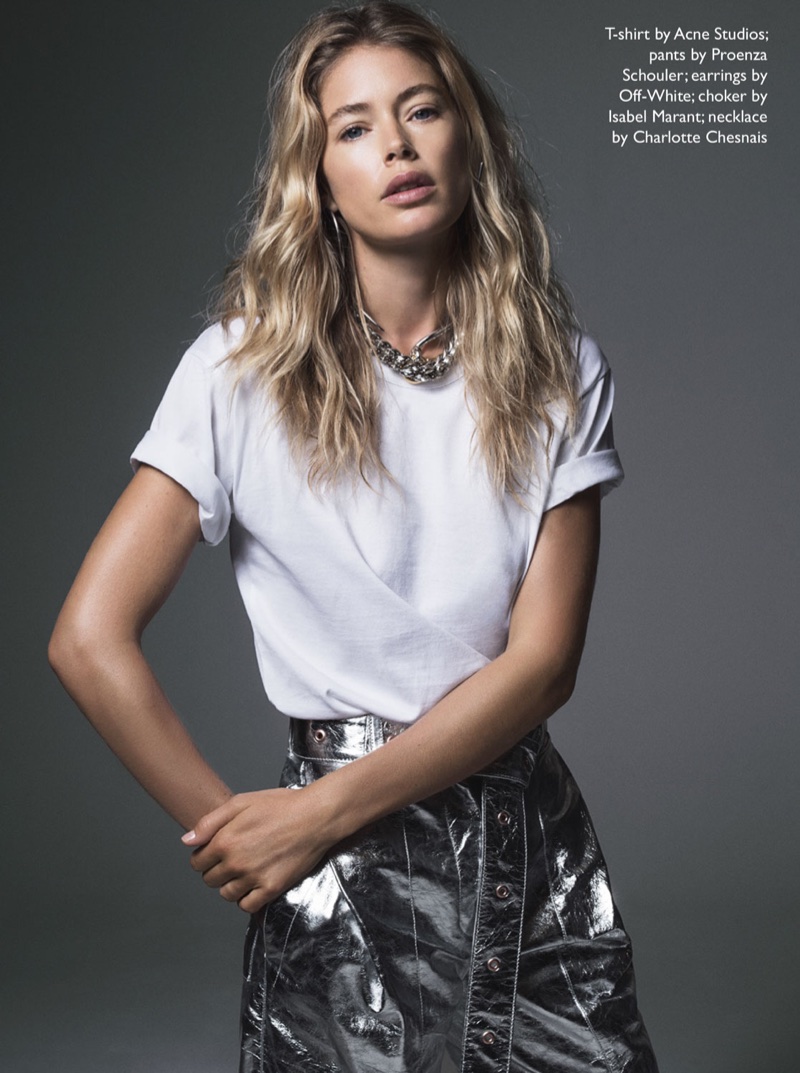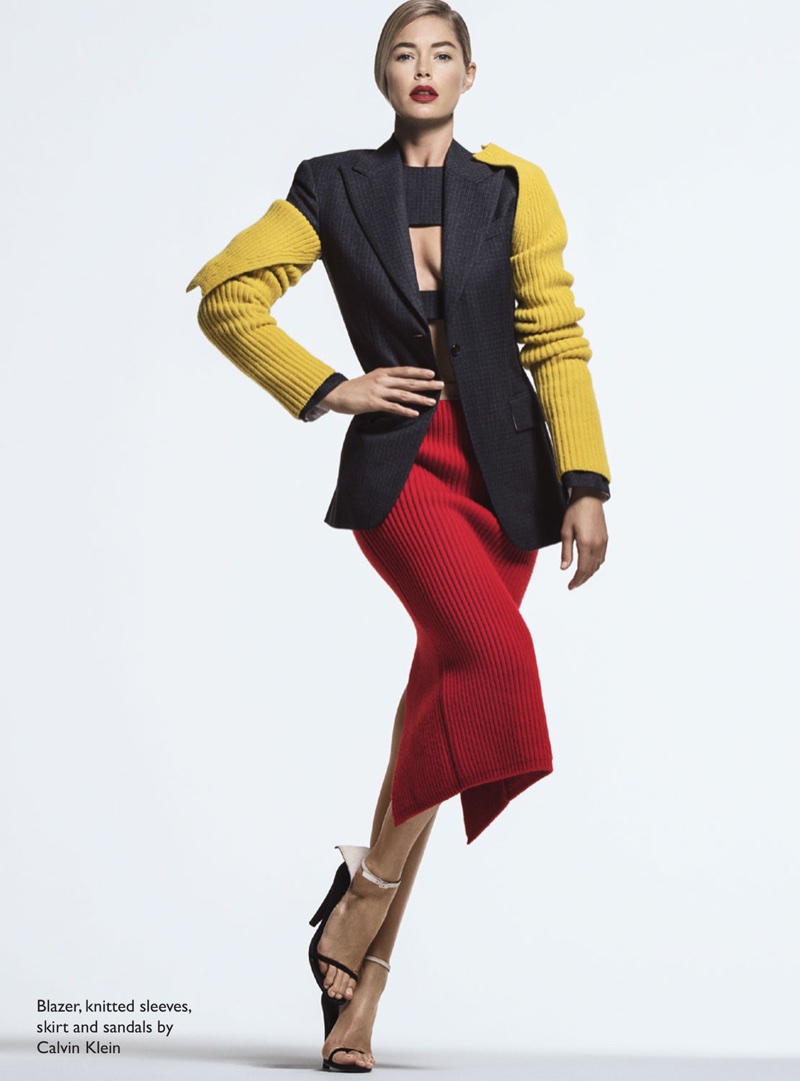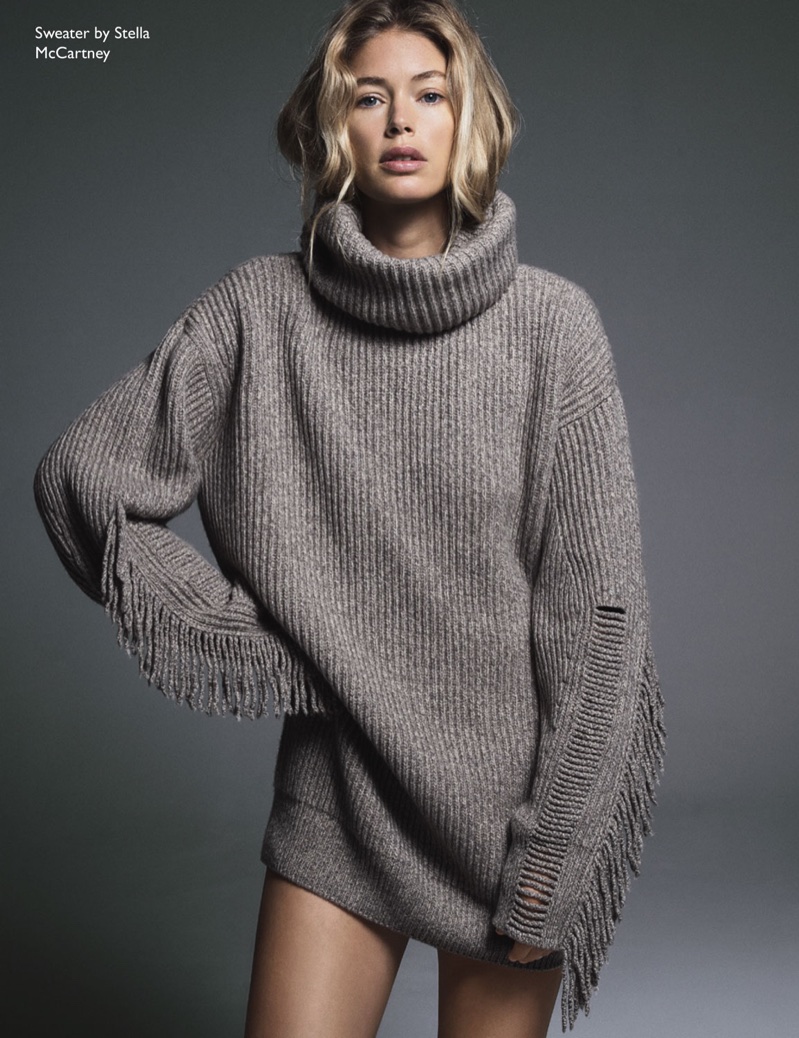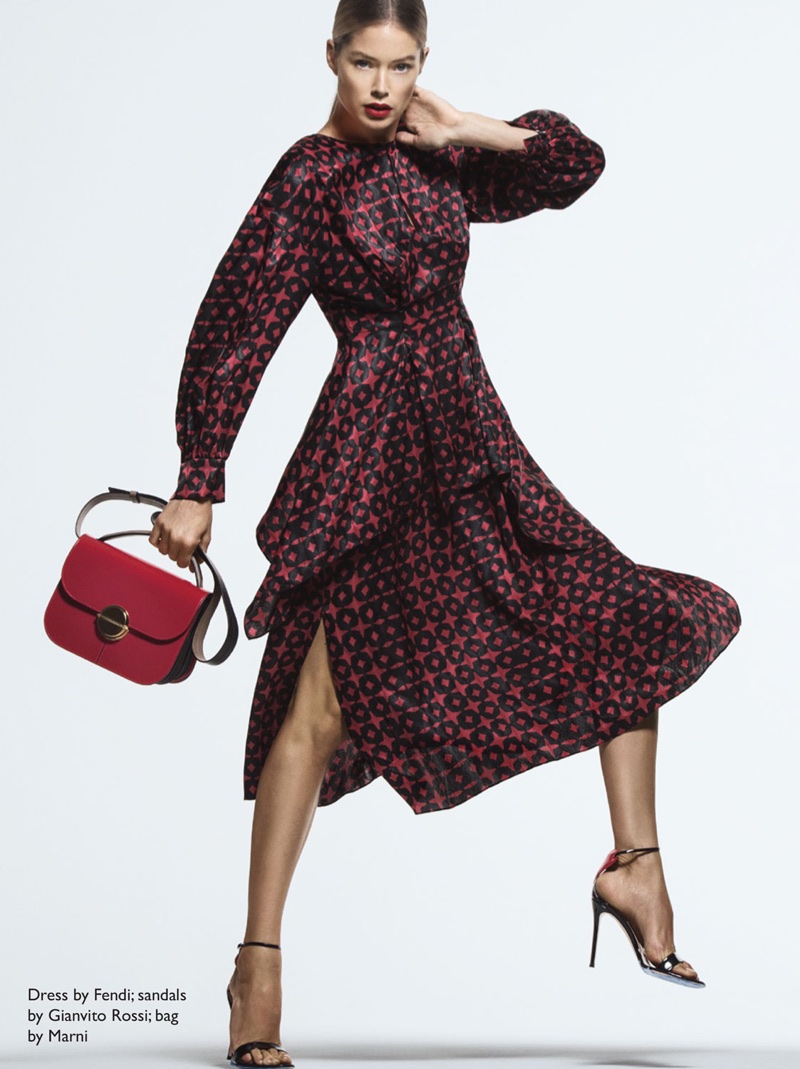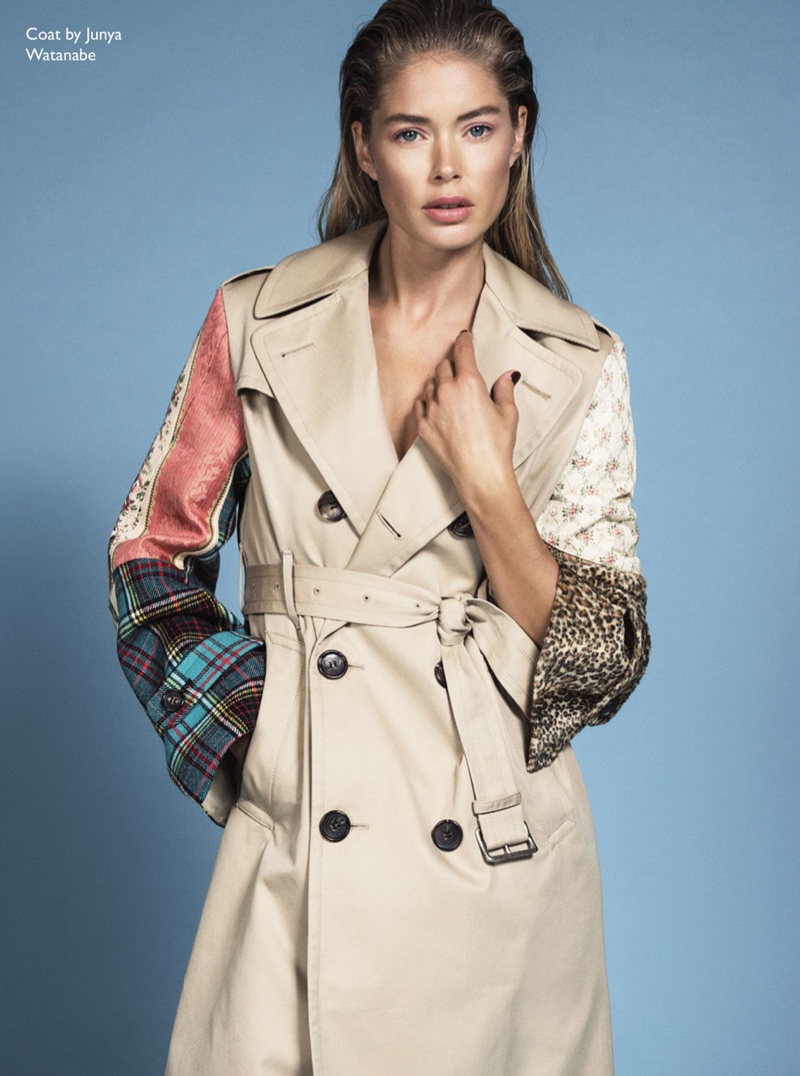 Other Brands
Rising star Felice Noordhoff appears in the October 2017 issue of Vogue Netherlands. Captured by Ben Weller, the blonde beauty layers up in the fall collections for a story called, 'Swept Away'. Stylist Dimphy den Otter selects a mix of sweaters, coats and separates from the likes of Max Mara, Hermes and Loewe.
Other Brands
Spanish fashion brand Zara focuses on plaid and checkered prints for a new fall 2017 trend guide. Called 'Urban Beats', the lookbook features model Jean Campbell in the candid style shots. From bejeweled shirts to faux leather jackets and embroidered jeans; these pieces will absolutely stand out in your wardrobe. Paired with puffer jackets and studded boots; street style gets an edgy update thanks to Zara.
Related: Giedre Dukauskaite Channels Vintage Style for Zara's Fall Edit
ZARA CHECKERS & PLAID LOOKBOOK
Other Brands
I had you at vintage Chanel, didn't I? While I'm sure the feeling of walking out of a Chanel store with a brand new bag in hand is unlike any other (and one I've yet to experience myself!), something about purchasing a vintage Chanel bag has really got my gears going. Depending on the item, purchasing pre-loved can mean saving a bit of money, not to mention I like something about the idea of owning a vintage Chanel piece over a new one. I'm not sure why, as I'm not usually one that looks to purchase a pre-loved item, but in this instance, I've been all googly-eyed over the internet's current offerings. Below, I've rounded up 15 of the best vintage Chanel pieces I've come across in my current state of obsessive searching and scrolling.
1 / 15
Vintage Chanel Mini Flap Bag

$3,150 via Shopbop
Ok, if we're talking Chanel it doesn't get more classic than a black, quilted leather mini flap bag with gold hardware. This is the holy grail for me right here.
2 / 15
Vintage Chanel Backpack

$7,399 via Farfetch
Back to school cool in the color of the season.
3 / 15
Vintage Chanel Duffle

$3,925 via Farfetch
I'm off to Puerto Rico next month and would not mind jet-setting with this duffle in tow.
4 / 15
Vintage Chanel Flap Bag

$6,339 via Farfetch
There's really no other way to describe this bag than timelessly chic. I'm obsessed. I need it.
5 / 15
Vintage Chanel Vanity Case

$3,500 via Shopbop
If there's one vintage item in particular that I'm obsessed with owning it's a Chanel Vanity Case. I love the recent resurgence of the vanity case being carried as a bag, but I love the idea of owning a vintage one. It just seems so glamorous to me, and I picture it being owned by a chic, jet-setting woman.
ADVERTISEMENT
6 / 15
Vintage Chanel Tassel Camera Bag

$3,700 via Shopbop
Am I seeing double? This camera bag seriously reminds me of the Gucci SoHo Disco, proving that this bag will never go out of style. Suddenly, I need a camera bag.
7 / 15
Vintage Chanel Bucket Bag

$4,855 via Farfetch
Bucket bags sometimes fly under the radar, but not this one. The gold hardware makes this vintage bucket a must for any Chanel fan or bucket bag lover!
8 / 15
Vintage Chanel Quilted Flap Bag

$4,950 via Shopbop
Once again, it's hard to go wrong with a quilted Chanel Flap, and I love that burgundy can act like a neutral without actually being black, white or tan.
9 / 15
Vintage Chanel Embossed Wallet On Chain

$3,159 via Farfetch
A Chanel WOC is iconic in its own right, and I love this embossed version over the classic quilted WOC.
10 / 15
Vintage Chanel 2.55 Double Flap Bag

$4,537 via Farfetch
This red 2.55 double flap has me feeling red HOT!
ADVERTISEMENT
11 / 15
Vintage Chanel Chain Bag

$8,257 via Farfetch
This bag, quite literally, took my breath away. White ostrich + gold hardware = one lust-worthy bag!
12 / 15
Vintage Chanel Timeless CC Tote

$4,500 via Shopbop
Just like the name says, this black, caviar leather tote is a timeless piece that you'll have for life.
13 / 15
Vintage Chanel Bijou Chain Bag

$5,078 via Farfetch
The gold, the tassel, and that chain: this bag just begs to be dressed up, and I'm wondering if it's too early to ask for a Christmas present?
14 / 15
Vintage Chanel Kelly Top Handle Bag

$3,650 via Shopbop
This Chanel Kelly bag is sleek, stunning and will stand the test of time.
15 / 15
Vintage Chanel Velvet Bag

$2,185 via Farfetch
You know what they say, everything old is new again. You'll be right on trend with this velvet mini bag.
Categories

New Posts

Hot Posts